Hotel openings in 2017
The A&O Hotel Group opens new hotels ins three countries in 2017.
✓ Denmark - Copenhagen (Spring)
✓ Italy - Venice (Summer)
✓ Germany - Bremen (Autumn)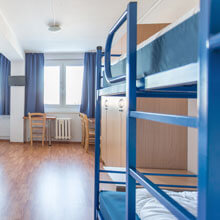 ​A&O Copenhagen Nørrebro
Tragensvej 135-137
2202 Copenhagen, Denmark

Opened in spring 2017

The A&O opened its first house in Denmark - in the midst of the serene capital Copenhagen.
Kept in modern "A&O: Next Generation" design concept, the house impresses with its XXL lobby, an own laundry and a relaxed reading corner with a small library. Fitting to the the young vibrant area there also will be a" Students' Only "- area!
In spring 2017 a total of 270 rooms and 670 beds will be available for you!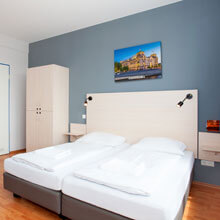 A&O Venice Mestre
Corso del Popolo
30172 Venice, Italy
Opened in summer 2017
The brand new house in the modern "A&O: Next Generation" design concept is located near the main railway station. It offers the perfect starting point for extensive exploration of the sun-drenched dream city Venice!
A&O Venice opened its doors to travelers of all kinds - whether backpackers, family, couples or groups - we offer everyone the right room! There will be 300 rooms and a total of 996 beds available.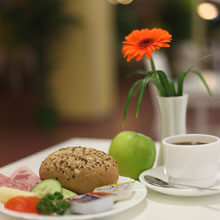 A&O Bremen Hauptbahnhof (main station)
Breitenweg 55
28195 Bremen, Germany

Opened in in autumn 2017

The hotel building on the Weser completes the A&O map in the north of Germany.
The building near Bremen's main railway station will be an affordable addition to other city hotels, especially for city and business travellers. Like the other hotel opening in 2017, Bremen's A&O will feature a generously proportioned lobby with high-quality furnishings, high-speed Wi-Fi, city-specific design elements and attractive colour contrasts.
The property holds a total of 100 rooms and 400 beds on an area of about 4,000 sqm.