Hostel openings in 2019
For 2019 you can expect four new hostels, including two new, exciting countries and cities:
✓ Hungary – Budapest (autumn)
✓ Denmark – Copenhagen (winter)
✓ Italy – Venice (spring)
✓ Poland – Warsaw (autumn)
---
a&o Budapest City
Csengery utca 11
1074 Budapest, Hungary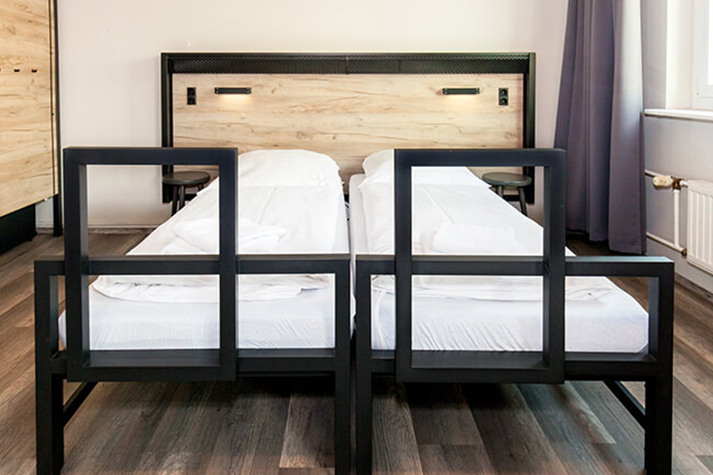 Opens in autumn 2019!
Romantic lanes, bars hidden in courtyards, original street art – we enrich the Erzsébetváros district of Budapest from October 2019 with a affordable and comfy a&o hostel. City discoverers can look forward to 108 single, double, family and shared rooms with over 412 beds in a young and hip area. From the a&o Budapest City it is only 10 minutes to the central station and the river Danube. The hostel offers 24-hour service and snack bar, free Wi-Fi, tabletop football and billiard tables, a coworking space and much more.
Book online now and cuddle up in a cozy a&o bed soon!
---
a&o Copenhagen Sydhavn
Scandlagade12/Sydhavens Plads 4
2450 Copenhagen, Denmark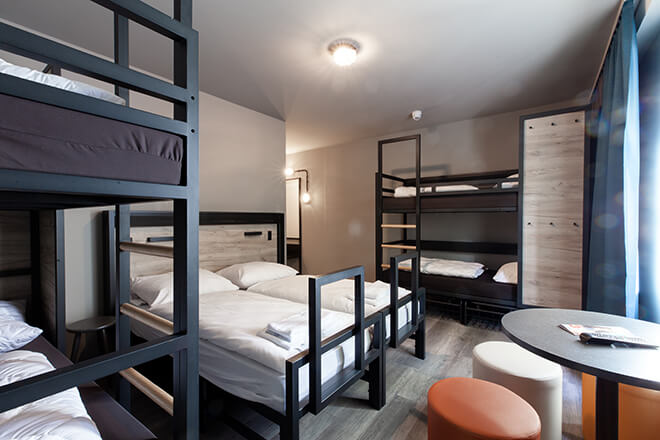 At the end of 2019 Copenhagen will see double!
Authentic harbor flair – urban, ambitious, young. Our second a&o in Copenhagen opens at the end of 2019 in the attractive district of Synhavnen with numerous shops, restaurants, water and green areas. 200 rooms with 800 beds, just a 5-minute train ride from the city center, offer single travellers, couples, groups and families cosiness at the lowest price. 24-hour service, snacks and drinks around the clock as well as free Wi-Fi throughout the hostel are a matter of course to us. If you would like to arrive by car, you can look forward to our on-site parking. Children feel at home in the Kid's Corner.
Modern hostel standard at the best price!
---
a&o Venice Mestre 2
Via Ca Marcello 15
30172 Venice, Italy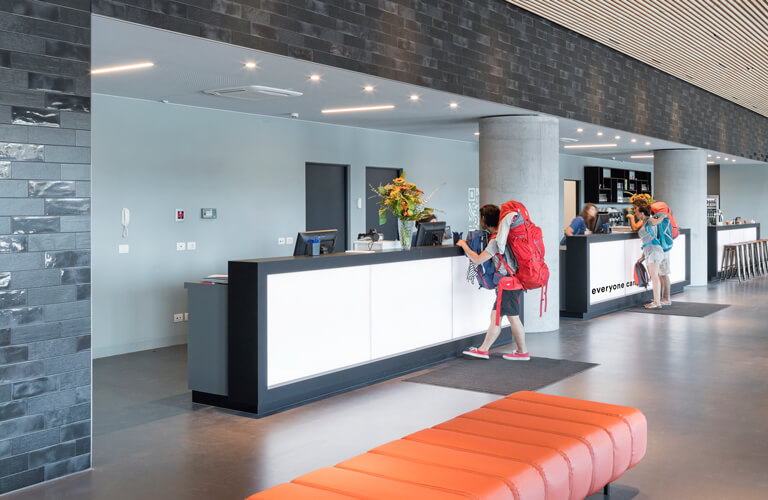 For two, it is simply nicer!
We are looking forward to opening our second a&o in Venice in the spring of 2019! Close to the central station and with the best connection to the transport network, you can reach many important sights of the city in just 15 minutes. 280 modern furnished single, double, family and shared rooms offer backpackers, couples, families and groups equally high comfort at a low price. Of course we serve as standard with 24-hour service, a snack bar and free highspeed Wi-Fi. In addition to meeting rooms and a coworking space, we offer a laundry and a kitchen for guests as well as entertainment such as billards and for the little ones a play area.
Book online now and discover Venice soon!
---
a&o Warsaw Wola
Kasprzaka 18-20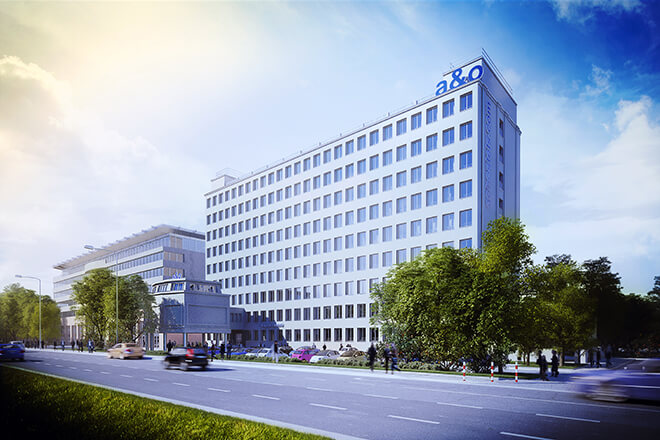 05-077 Warsaw, Poland
From October 2019 in the latest a&o design!
Our first a&o in Poland will be available from autumn 2019 in its capital, Warsaw. 200 single, double, family and shared rooms with a total of 650 beds offer high comfort at the usual low price. Shopping, restaurants, cafes and bars, museums and the old town are just a stone's throw away. The hostel offers friendly service, snacks and drinks around the clock. Our Wi-Fi ist fast and free througout the house. For entertainment is provided with billiards and tabletop football. Our small guests enjoy the play area. Also: laundry and guest kitchen, coworking space and parking spaces.
Book now and be among our first guests!
---