Payment Options
Our Fix- und Flex-Rate
Finally the hotel industry carries out what already is the reality for flight bookings! As one the pioneers in our industry, we developed a price system that adapts to the needs of our guests.
For single bookings up to 9 people, you can now choose between:
At a&o you always have the opportunity to pay fuss-free and secure!

That's why we offer a whole range of different payment options in order for you to choose the best possible method.
All Payment Options at a glance
Klarna: Save, easy and free of charge

Lastschriftverfahren: Save, easy and free of charge

Paypal: Save, easy and free of charge

Payment by credit card: The easy way of paying quickly and securely: verified by Visa and MasterCard!

Payment upon arrival: See a&o flex rate!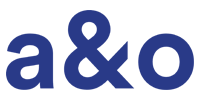 Bitcoin: Save, easy and free of charge

Voucher: Redeem your voucher online!

---
a&o guarantees the best price for you!

If you book on our website, we can guarantee that you will always get the best currently available price!

You probably know that hotel services and comparison portals always show different prices. You can avoid these fluctuations by choosing the shortest path, namely, a direct booking via aohostels.com. Usually you save some more money by using our Fix-Rate because the cheapest price model is automatically displayed.

If you should, however, find a room online cheaper than ours, we will take a detailed look at it. It's best to get in touch through our contact form.