a&o App
Our smart service: Your phone becomes your keycard
a&o Hostels App – book, check in, unlock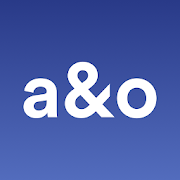 With over 30 hostels in numerous metropolises, a&o is Europe's largest hostel provider. The budget chain offers affordable and centrally located accommodation in the most interesting cities. The available room types include single, double, family and multi bed dorms. Backpackers and business travelers, couples and families as well as larger groups such as class or club trips will find the right bed here. All rooms are equipped with private bathrooms with shower/WC, hairdryer and the most important hygiene products. There is also free highspeed Wi-Fi throughout the hostel, as well as 24/7 service and a 24/7 snack bar.
Aachen – Amsterdam – Berlin – Bremen – Budapest – Cologne – Dortmund – Dresden – Frankfurt – Graz – Hamburg – Copenhagen – Leipzig – Munich – Nuremberg – Prague – Salzburg – Stuttgart – Venice – Vienna – Warsaw – Weimar
a&o – everyone can travel
YOUR FUNCTIONS AT A GLANCE
Book: no matter if bed or room – choose your favorite city and book comfortably your cheap and central accommodation. Of course at the best price. Check-in: save the walk to the reception! Now you can check in by yourself - without waiting, comfortably on the go with just a few clicks up to 24 hours in advance. Unlock door: room cards are so yesterday! With this app, you can now unlock your room's door. Bluetooth on, smartphone to the lock, click – done!
---
iPhone Screenshots