a&o – The youth hostel on a budget
At a&o you can experience the charm of the past in a modern way. Travel back in time to when being together, partying with friends and making new ones were the order of the day, and allow the city fever to carry you away. In our hostels, you check in to modernly-furnished multi-bed dorms, where you can use your own bed linen or also rent one– and then comes the best part: You don't have to spend money needlessly for a youth hostel membership, enjoy a night's stay at any a&o hostel and stick to your budget. We also have extra-large family rooms for families who want to stay together somewhere reasonably priced and central.
Like taking a school class to a youth hostel – but easier!
As a specialist in accommodation for school classes, a&o has all manner of great features that are important for your school trip, because as our CEO Oliver Winter emphasises repeatedly, "We host school classes because we WANT to."
Family holiday without the stress: space for any large family
Families welcome! In our hostels, we have space for the largest families, and we offer a family-friendly comprehensive package. Spend your holiday in the city of your choice, in a child-friendly atmosphere.
Certified quality - ideal for groups and youth trips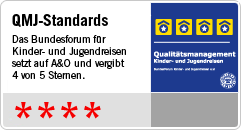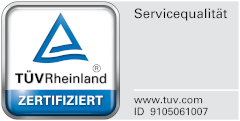 Just ask! Direct contact like in a youth hostel. For queries, suggestions or other questions, it is quickest to use our contact form. Otherwise, our team will be happy to help on +49 (0)30 80 94 7 - 5110
Express booking for our accommodation