New openings 2017
A&O Hotel and Hostels has set itself the goal to open two new houses each year using just its own financial resources.
Next year we are very proud to open these A&O Hotels and Hostels: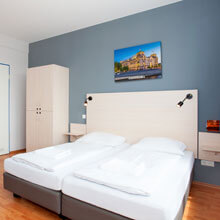 A&O Venice Mestre
Corso del Popolo
30172 Venice, Italy
Opens in Summer 2017
The brand new house in the modern "A&O: Next Generation" design concept is located near the main railway station. It offers the perfect starting point for extensive exploration of the sun-drenched dream city Venice!
A&O Venice opens its doors to travelers of all kinds - whether backpackers, family, couples or groups - we offer everyone the right room! There will be 300 rooms and a total of 996 beds available.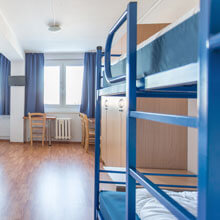 A&O Copenhagen
Tragensvej 135-137
2202 Copenhagen, Denmark

Opens in Summer 2017

The A&O open its first house in Denmark - in the midst of the serene capital Copenhagen.
Kept in modern "A&O: Next Generation" design concept, the house impresses with its XXL lobby, an own laundry and a relaxed reading corner with a small library. Fitting to the the young vibrant area there also will be a" Studis Only "- area!
At Summer 2017 a total of 270 rooms and 670 beds will be available for you!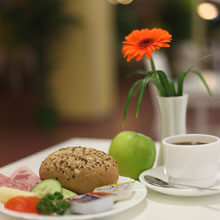 We look forward to welcoming you in our new hostels!
Got an interesting property for A&O?
We are also always looking for new interesting properties that we can convert into an A&O Hotel and Hostel. We welcome inquiries for hotel projects in Central and Southern Europe. In our object requirement profile, you will learn everything about cooperations as a partner and tenant. In addition, we are specifically looking for suitable buildings at the following locations:
Properties in Germany:
Heidelberg, Freiburg, Cologne, Münster, Regensburg, Berlin
Properties in Austria

:
Innsbruck
Properties in the Netherlands:
Amsterdam
Properties in Italy:
Milano, Florence, Rome, Bologna, Genua, Siena
Properties in Belgium:
Antwerpen, Bruges, Brussel
Properties in Hungary:
Budapest
Properties in Sweden:
Stockholm
If you have a property we might find interesting to aquire and if you would also like to work with us, we are happy to receive your message: Contact us