a&o Green - Our contribution to environmental protection
a&o focuses on sustainability! Read our sustainability report to find out what measures we are taking to protect the environment.
Together with our suppliers, employees and also our guests, we have been working for many years to be sustainable and careful with the resources we use. All our hotels are certified with the GreenSign. Already now, a&o consumes only 3,73 kg of CO2 per overnight stay and is thus already 75% below the consumption that other hotels show.
Our goal is to be the first European hostel chain to be CO2-neutral by 2025. "Net zero" for us means reducing our own ecological footprint to a minimum and offsetting the rest.
GOAL 1: NO POVERTY
Poverty was created by mankind and can therefore also be eliminated by us bit by bit. Through thoughtful planning of fair product procurement, we can prevent injustices such as exploitation. In addition, a&o is always ready to get in touch with different exchange cooperations and partnerships in order to alleviate destitute people.
GOAL 2: NO HUNGER
What could be worse than a growling stomach? To prevent conditions like these here and elsewhere, a&o is launching a project for sustainable agricultural practices. In addition, we would like to bring free information on food sustainability to interested guests through our a&o Green Team.
GOAL 3: GOOD HEALTH AND WELLBEING
An apple a day keeps the doctor away! Very easily said, but also simply true. To ensure that our employees and all our guests remain a part of a&o for as long as possible, we are actively committed to offering healthy food. Vegan and vegetarian dishes are already implemented today. In addition, we support our employees in maintaining their mental and physical health through fitness programs, such as yoga or the gym.
GOAL 4: HIGH-QUALITY EDUCATION
Education is the basis of social advancement. Access to education often determines the degree of prosperity of individuals and can mean social advancement for people in poverty or from less privileged backgrounds. Hence, it can be said that access to education protects against poverty. Consequently, this point is directly related to the first ESG goal and thus contributes decisively to the achievement of this goal. With the a&o Academy and our a&o Educare Foundation, we want to set a signpost for sustainable development and, above all, achieve that everyone supports each other.
GOAL 5: GENDER EQUALITY
It should be clear to everyone by now that gender discrimination in the workplace is out of place. In 21st-century times, we are increasingly pointing out that everyone should be judged on the same basis. After all, competence and intellect are far more important than gender. The fact that we at a&o have more than 51% female employees and more than 35% female employees in management positions is just a nice side note that we are very proud of.
GOAL 6: CLEAN WATER AND ACCESS TO SANITATION
Saving clean water means preserving clean water! We have been on the trail of this motto for quite some time. By introducing waterless urinals, water-saving shower heads and sensor taps, we have already saved more than 150,000,000 litres of water in our hostels. We also take great care to avoid chemicals and microplastics in order to keep our ecological footprint as small as possible.
GOAL 7: AFFORDABLE AND CLEAN ENERGY
Green grass through green gas. In order to harmonize the idea of environmental compatibility and sustainability with hostel operations, we are now introducing the use of green gas. In addition, we pay special attention to using only green electricity in all our 40 houses.
GOAL 8:DECENT WORK AND ECONOMIC GROWTH
The dignity of man is inviolable. Unfortunately, this sentence is not anchored in every mind, which is why we still find inhumane working conditions. For this reason, the optimization of labour policy, cooperation with advocating partners and the fight against illegal shadow economy is an important item on our agenda. Basically, the goal is to achieve multiple profits for all parts of the sales chain through fair means and to achieve effective system design.
GOAL 9: INDUSTRY; INNOVATION AND INFRASTRUCTURE
"If you don't like it - Make New", is not an approach we are willing to take! a&o believes in not building new homes everywhere and wasting valuable resources on them. That's why we make sure to buy existing properties and integrate them into our style. In addition, we are constantly striving to remain one of the technical pioneers in the tourism industry and to make effective use of the rooms and spaces we have.
GOAL 10: REDUCE INEQUALITIES
Fair work, fair play! As already mentioned, a&o focuses solely on competence. In keeping with the times, pay, management positions and the general hiring process are defined independently of gender. Of course, structural racism is also strictly counteracted by our multinational team and our guest audience - because discrimination has no place with us!
GOAL 11: SUSTAINABLE CITIES AND COMMUNITIES
Enjoying a natural feeling despite a city-centre location. To help our employees and guests escape the cold grey of many cities, we are very focused on creating public green spaces at our a&o locations. These areas should find space in the lobbies and of course in our courtyards. The goal here is not only to create something for the human eye but also to effectively use the space for events, etc. Our support of reforestation is also intended to prevent natural disasters.
GOAL 12: RESPONSIBLE CONSUMPTION AND PRODUCTION
Attention - responsible hostel! As already mentioned, we at a&o attach great importance to keeping our ecological footprint small. In the future, more and more vegetarian, vegan and especially regional products will be used to make our daily hostel life more pleasant for everyone. All these resource-saving measures, also in the production of promotional items, etc., fit perfectly with the needs of our mother nature.
GOAL 13: CLIMATE ACTIONS
#everyonecantravel, but only when necessary! In order to move ever closer to our climate goals, we are also encouraged to avoid unnecessary business travel. To achieve our goal of being CO2 neutral by 2025, our Green Team has made it their mission to tackle several emissions reduction projects in real-time. In this way, we can save a lot of energy, which we can then use to provide our guests with an unforgettable stay.
GOAL 14: LIFE UNDER WATER
Live and let live! As some may know, our planet is 71% water. For this very reason, it is important to protect life underwater. At a&o, we eliminate seafood from our menu and, as much as possible, plastic packaging. To that end, we advocate the use of environmentally friendly cleaning products and hope that many of you will want to join us.
GOAL 15: LIFE ON LAND
One, Two, Tree, Forest! The remaining 29% of our planet that is not covered by water is land where we all have our homes. Our home must also be adequately protected. For this reason, we are actively working towards a paperless administration, advocating reforestation and trying to effectively use created green spaces for cultural purposes. Where there are plants, there are insects. Little by little, all our roofs are to be greened and, in addition to our guests, small insect colonies are to be provided with shelter.
GOAL 16: PEACE AND JUSTICE STRONG INSTITUTIONS
Generate boundless equality. This term already describes the point very comprehensively in 3 words. We stand for multiculturalism, diversity, teamwork and conservation of resources. It is important to remain transparent to the outside so that each of you can be a part of our development.
GOAL 17: PARTNERSHIPS
One for all and all for one! It is possible to make a difference on your own, but it is complicated. We are all the more proud of all the partners we have been able to win over the years and who accompany us on our way. If YOU want to be a part of our active supporters, please fill out our green form and get on this elite list:
SOS Children's Villages
Organization of United Nations (UN)
stART Foundation
Green Village Foundation
World Forest Foundation
Caritas
Johanniter
School for Sustainable Development Eberswalde ( HNEE )
Mission
Environmental awareness, sustainability and the preservation of our natural environment are firmly anchored in the company's genes. To illustrate this, a&o has set itself an ambitious goal: We want to be the first hostel business to reach the mark of "net zero" in CO2 emissions. An ecologically prudent way of doing business that combines the production of CO2 emissions with the still high standards of customer satisfaction and service quality is at the heart of our strategy.
For this reason, we are committed to complying with ESG criteria as part of our compliance concept (see pictograms above).
Values
Our corporate values are to be further consolidated and form the guiding principle in our entrepreneurial activities. In addition to solidarity, diversity, innovation and dynamism, we stand above all for sympathy. The goal here is, of course, to hold on to these values again and to internalize them in the minds of all employees and guests. As with so many things, it only works through cooperation, dedicated teamwork and through the actions of each individual working towards a common goal - in keeping with the motto #everyonecantravel!
Committing to our sustainability goals
We are committed to creating a better world for our guests, the environment, and future generations. To recognize this commitment, recently, three of our Berlin hotels have recently received GreenSign Hotels certification level 4: a&o Berlin Mitte, a&o Berlin Hauptbahnhof and a&o Berlin Kolumbus.
The award recognizes our sustainable efforts, which show that we are a responsible business that cares about the environment and wants to help save it.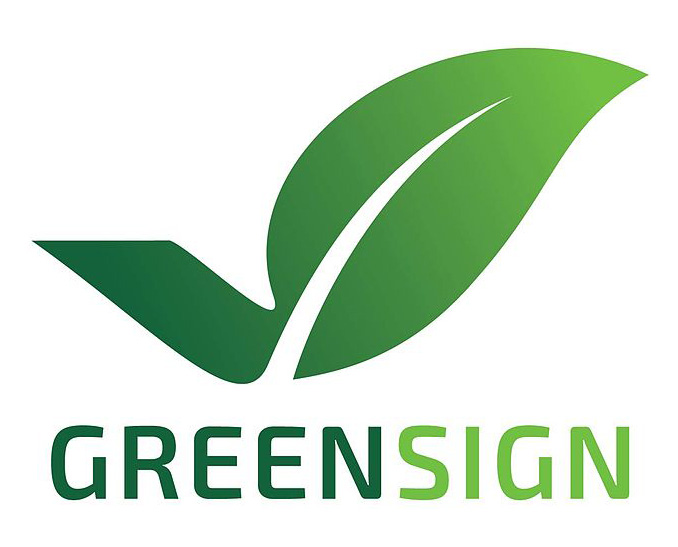 We're very happy with this achievement—it proves that guests can travel knowing they're making a difference in the world! We began working with Greensign in 2019 and have been pleased to work with them ever since. GreenSign is now recognized by the international Global Sustainable Tourism Council (GSTC) and has a strong presence in the travel industry. We are proud to be a part of their community and will continue to work towards becoming even more sustainable.