Are you planning a trip to Aachen and looking for the perfect accommodation for a school trip or family holiday? In our a&o youth hostel in Aachen, you can expect community spirit, comfort, good accessibility, and various spaces to relax or work. What's special about a&o youth hostels? Your group can stay in comfortable rooms for a low price, without having to be a member. Our youth hostel offers different types of rooms including comfortable family rooms, a wide range of services, and a great location – and all for a low price. Setting out from a&o Aachen Hauptbahnhof youth hostel, you can quickly reach all interesting spots in and around Aachen on foot or by public transport.
Explore this city of culture close to the three-country border between Germany, the Netherlands, and Belgium at your own pace and be amazed by the magnificent sights such as the Cathedral Treasury, the historic Town Hall, the Elisenbrunnen pavilion, the Couven Museum, and of course the Aachen Cathedral UNESCO World Cultural Heritage Site, which is where the German kings were crowned!
Our Youth Hostel in Aachen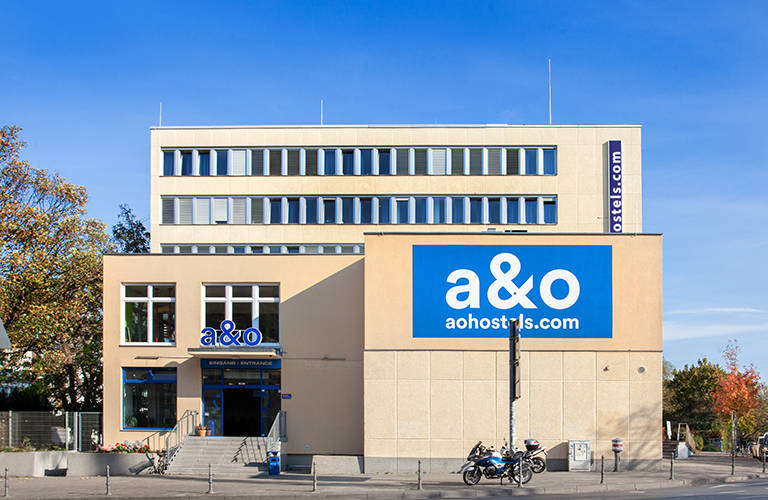 0,1 km from city centre
The a&o close to Aachen's Central Station: perfect for karnevalistas, history experts, friends of nature & spa lovers!
Free Wi-Fi!
---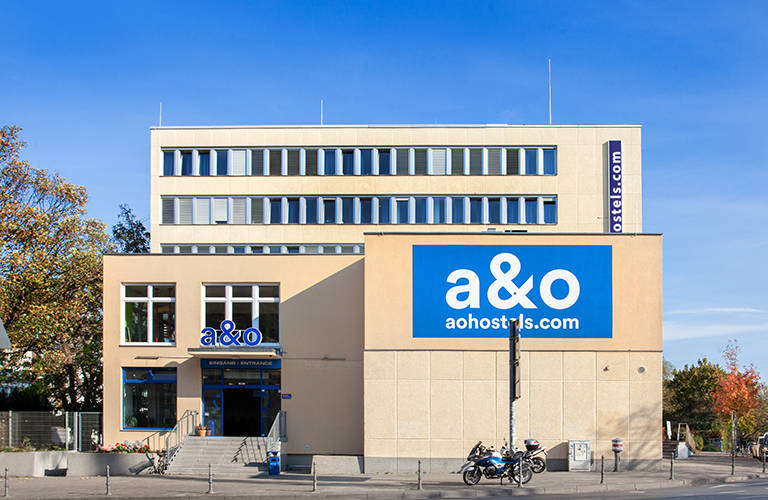 8,2 Guest Reviews
The a&o close to Aachen's Central Station: perfect for karnevalistas, history experts, friends of nature & spa lovers!
Free Wi-Fi!
Aachen highlights
Landmarks such as Aachen Cathedral and the Kornelimünster district
European flair with the Netherlands and Belgian nearby
Starting point for excursions to the Eifel mountain region
Lively university town
Picturesque old town with fascinating architecture
Local specialities like Aachener Printen cakes, "Reisfladen" tart & "Öcher Suurbrödem" pot roast
Benefits of a&o youth hostels:
Top location
Low prices
Consistent quality
Community spirit
Free WiFi
All-you-can-eat breakfast
Stay at a&o youth hostels with no membership: the flexible way to discover Aachen
Unlike the youth hostels operated by the German Youth Hostel Association (DJH), you don't need to be a member to stay at our a&o youth hostels. With a&o you pay only for your overnight stay and any services you use such as our activity programme. In addition to school groups, a&o Aachen youth hostel also welcomes families, backpackers, and groups. Families will find the right centrally located accommodation to relax from the stress of travel in our extra-large rooms for a reasonable price. The staff at our 24-hour reception desk are there to help you. Stay in one of the comfortable shared rooms at a&o Aachen youth hostel and wake up fresh and relaxed to explore the city of Aachen the next day. Thanks to the excellent transport connections, you can also quickly reach excursion destinations further afield.
Excursions in and around Aachen: activity programmes for school trips and family holidays
We are delighted to introduce our activity programme to help plan your leisure time on your school trip or family holiday to Aachen. Our hostel in Aachen also offers social activities including table football and billiards, or settle down and watch some Sky Premium TV. With our free WiFi and friendly staff, you have all the information you need for your next adventures. Plenty of options at hand to keep your group stay at our a&o youth hostel varied.
We've also got your catering needs covered: our youth hostels offer an extensive breakfast buffet in the mornings for 7 euros; children up to 6 years old get breakfast free of charge, from age 7 and up it is half price, and young adults aged 18 years and over pay the full price. For groups of 10 or more, we also offer dinner (by arrangement). If required, we can prepare packed lunches for you for 6 euros (there is a 50 cent discount for groups of 10 or more). These include a sandwich, fruit, confectionery bar, and a drink.
Please let us know how we can help you during your forthcoming stay at a&o Aachen Hauptbahnhof. If you want to get ideas for a programme of activities or tips for booking excursions to theme parks, zoos, museums, bike tours, information on transport connections, and so on, we will be happy to help! Book your stay now with the a&o Best Price Guarantee!
Express booking for our accommodation