Are you looking for low-cost and centrally-located accommodation in Amsterdam for a school trip or family holiday? Our a&o Amsterdam Zuidoost youth hostel has plenty of space and everything you need. Situated in the Bullewijk district of the city, you can easily reach all of the Dutch capital's best attractions thanks to the good transport connections. Want a particularly suitable, as well as active, way to explore Amsterdam? Simply hire a rental bike directly from the hostel. Relax afterwards with a game of billiards or table football back at the hostel. You can enjoy the comfort and community spirit here without having to become a member.
Our Youth Hostel in Amsterdam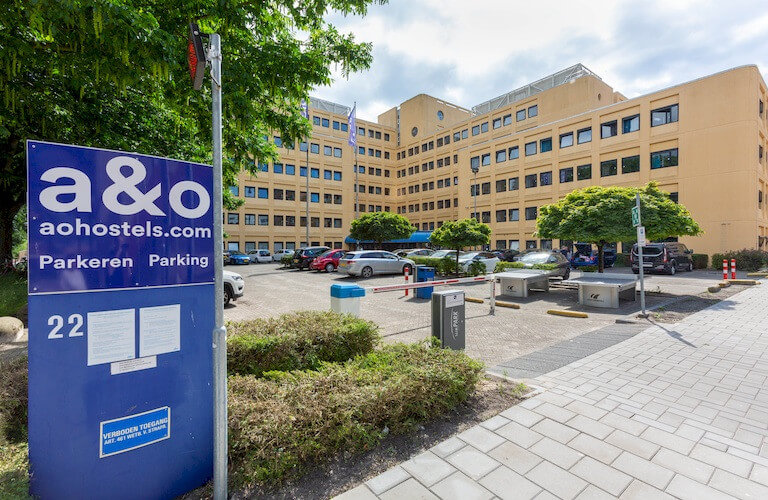 9,0 km from city centre
Experience the beautiful city Amsterdam on the water: in our modern hotel and hostel!
Free Wi-Fi!
---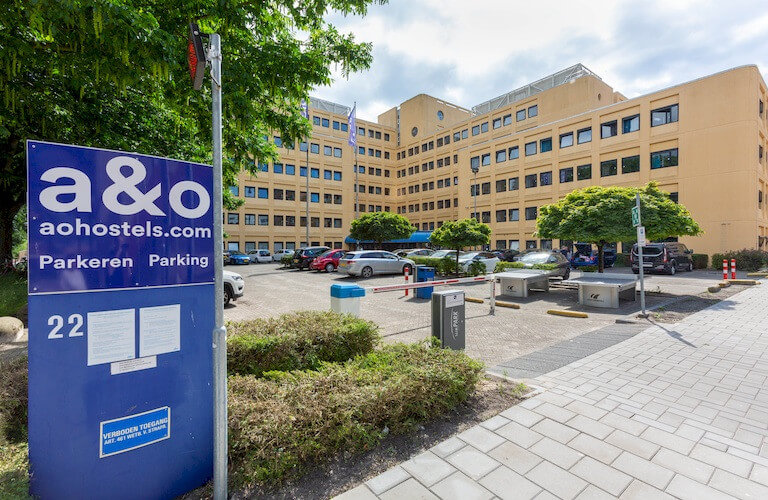 7,8 Guest Reviews
Experience the beautiful city Amsterdam on the water: in our modern hotel and hostel!
Free Wi-Fi!
Amsterdam highlights
Tulips, bicycles & cheese
Great museums & exciting nightlife
Windmills & canals
Boat tours
Dutch beers such as Amstel, Brand & Heineken
People from all over the world
Benefits of a&o youth hostels
Top location
Low prices
Consistent quality
Community spirit
Free WiFi
All-you-can-eat breakfast
Stay at a&o youth hostels with no membership: the flexible way to discover Amsterdam
Unlike the youth hostels operated by the German Youth Hostel Association (DJH), you don't need to be a member to stay at our a&o youth hostels. This means there are no additional costs for you; with a&o, you pay only for your overnight stay plus any services you use such as our activity programme – and at the best price! Families are also very welcome in a&o youth hostels: extra-large family rooms offer the comfort you need to get a proper rest at night. The central location and low price make your stay in Amsterdam all the more relaxing: spend the days exploring at an easy-going pace, and visit sights such as the Vondelpark, the Van Gogh Museum, and the Rijksmuseum! Or let yourself be pulled in by the hustle and bustle of the Leidseplein, Amsterdam's entertainment district with its multitude of cafes, restaurants, and bars! As far as comfortable and low-cost accommodation goes, the a&o youth hostel in Amsterdam has that covered!
Excursions in and around Amsterdam: activity programmes for school trips and family holidays
Are you planning a school trip or a family holiday to Amsterdam? We would be happy to provide activity suggestions to help you plan your leisure time. Most of our youth hostels also offer fully-equipped meeting rooms, which you can use free of charge.
Our hostels also got your catering needs covered: our youth hostels provide an extensive breakfast buffet for 7 euros; children up to 6 years old get breakfast free of charge, from age 7 and up it is half price, and young adults aged 18 years and over pay the full price. For groups of 10 or more, we also offer dinner (by arrangement). If required, we can prepare packed lunches for you for 6 euros (there is a 50 cent discount for groups of 10 or more), each including a sandwich, fruit, confectionery bar, and a drink.
Please let us know how we can help you organise your trip to Amsterdam. We are happy to provide tips for excursions to theme parks, zoos, museums, and bicycle tours, and give expert advice and information about transport connections and much more. We look forward to your visit to Amsterdam!
Express booking for our accommodation