Social commitment

a&o Hotels and Hostels is a company based in Berlin, which is why it is always a great pleasure for us to support projects in and around Berlin! For a&o, it is very important to be socially engaged and to help disadvantaged people in supporting them. Furthermore, we make it our interest to see how the individual projects have developed and what was made possible by means of our financial support.
One of our most beautiful projects that we support since 2004 is the SOS Children's Village Foundation, particularly the SOS Vocational Training Centre in Berlin / Moabit.

These young people also have the possibility to get a first insight into working life by doing an internship at a&o, proving themselves and thereby acquiring a job.
a&o loves sports
Since a&o management and employees are enthusiastic sports fans (they even have their own running team!), we regard it as a matter of the heart to support sports teams.

Partnerships in youth football are always designed with focus on long term nature; being in the tradition of the company. Thus, the budget chain already promotes youth athletes, such as the U17 girls team of FC Union Berlin and SK Sturm Graz in Germany and Austria. In 2016, with the first division FC Viktoria Plzeň a&o has added the U-19 teams in the Czech Republic to its commitment.
As a Berlin based company is also important to mention the local neighborhood factor:

With regards to partnerships with the Sports Federation of Berlin and the SG Handwerk Association (including triathlon, volleyball, swimming) and numerous listings as partner hotel, i.e. for cycling events (6-day race, kids-tour, Berlin Cycling Union) or a marathons (Berlin Half Marathon ) the a&o group supports sporting events in each area.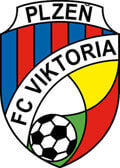 Furthermore, a&o has active sponsor contracts with the German Skating Community e.V., the TTC Berlin Eastside Table Tennis Association of Berlin and the German Chess Youth.

The a&o hostel chain wants to support these projects not only with money, but also with free accommodation for teams and groups at every a&o hotel and hostel.